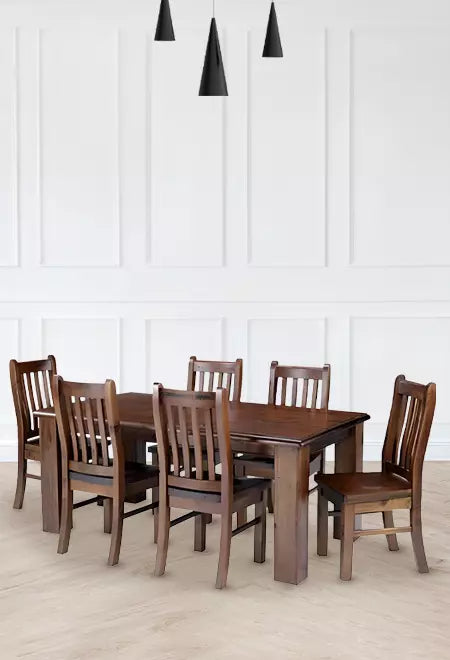 Cannington Dining Suite
By
The Lounge Suite Studio
Product USP
Natural Timber Tones: The natural timber tones of the Cannington range add a touch of texture and depth to any room, instantly elevating its elegance and creating a warm, inviting atmosphere.
Classic Design: The dining set's simple yet classic design is perfectly complemented by dining chairs that offer exceptional back support, ensuring a comfortable dining experience for you and your guests.
Solid Timber Build: Crafted from solid timber, specifically Pine Wood, this range is built to stand the test of time, making it a valuable and enduring addition to your home.
Warranty
By Manufacturer: 12 Months Warranty

Description
Introducing the Cannington dining and living range, meticulously crafted from high-quality New Zealand Pine Wood. If you appreciate the charm of country-style dining sets, this range is tailor-made for you.