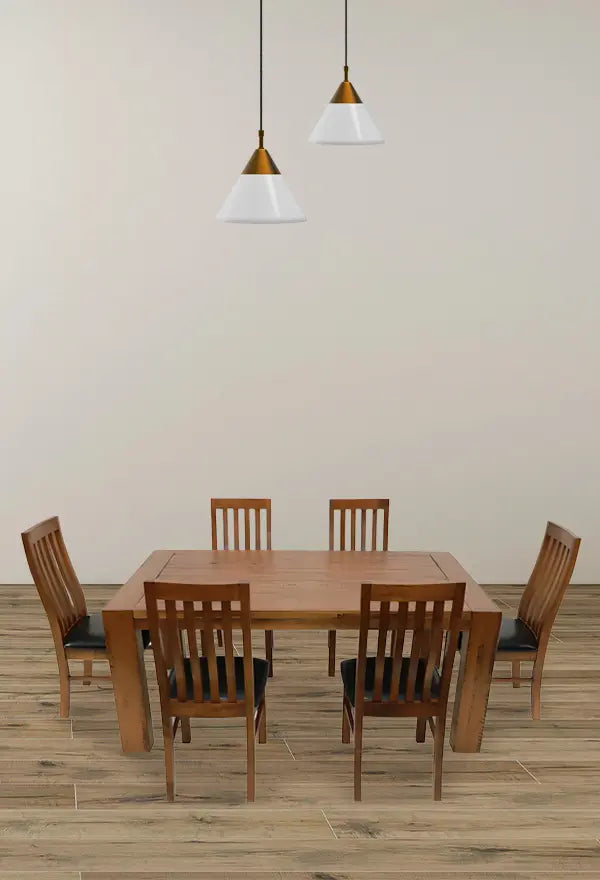 Charles Dining Suite
By
The Lounge Suite Studio
Product USP
Natural Character: The presence of knots, blemishes, and rough sawn marks in the pine wood adds character and lends a unique, natural ambiance to the entire suite.
Timeless Style: Whether you're hosting guests for a grand dinner or enjoying a cozy family meal, the Charles Dining Suite's timeless style is sure to leave a lasting impression.
Sturdy Construction: Crafted with durability in mind, this dining suite is built to withstand the test of time, ensuring years of reliable use and enjoyment.
Warranty
By Manufacturer: 12 Months Warranty

Description
Introducing the Charles Dining Suite, a captivating set crafted from stained pine in a rustic style. This bold and substantial furniture collection is the ideal choice for infusing your dining area with a delightful touch of country charm.