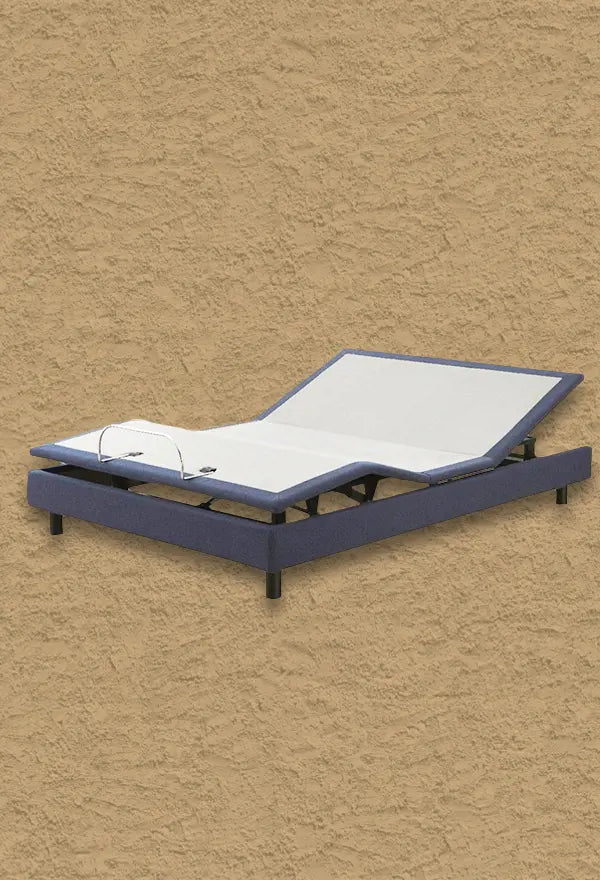 E Comfort Adjustable Bed
Product USP
Simple Wireless Remote for easy operation.
Can assist in relieving respiratory discomfort
Leg elevation can assist in relieving fluid retention
S Shape (Zero Gravity Position) assists in back pain relief
S Shape (Zero Gravity Position) assists in back pain relief
Extra Headboard bracket feature at an affordable price
Great Lifestyle option.
Dimensions: N/A
Select: Frame, Frame with Mattress
Warranty
By Manufacturer: 5 Years Warranty
Description
E Comfort Adjustable Bed allows you to sleep on your back and by inclining your upper body and lower body into a more comfortable position.
Just like you find it enjoyable to rest on a recliner E Comfort Adjustable Bed offers you a place to relax. In current times people read in bed, work on their laptops, and watch TV in bed. The stylish adjustable frame has a  dual motion offering a back and leg lift, lifting from Zero degrees to approximately 70 degrees.
The bed features include a wireless remote control with built-in Flash Light and 1 programmable memory position complement the adjustable base. Simply select your most comfortable position and memorize it on your wireless remote to return your bed to your favorite upright position with the touch of a button.
The benefits of an adjustable bed:
Simple Wireless Remote for easy operation.
Can assist in relieving respiratory discomfort
Leg elevation can assist in relieving fluid retention
S Shape (Zero Gravity Position) assists in back pain relief
Extra Headboard bracket feature at an affordable price
Great Lifestyle option.