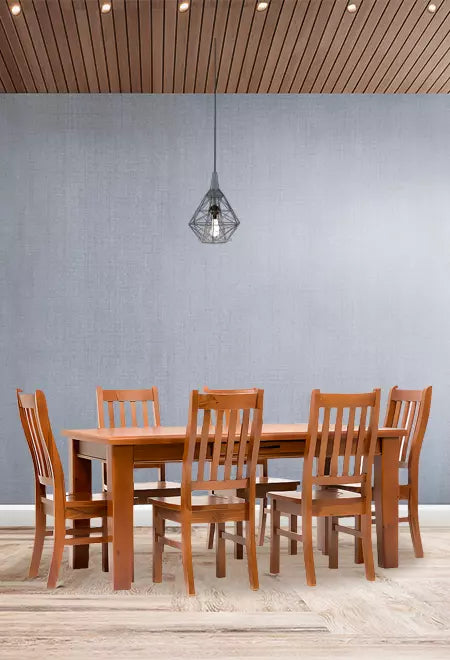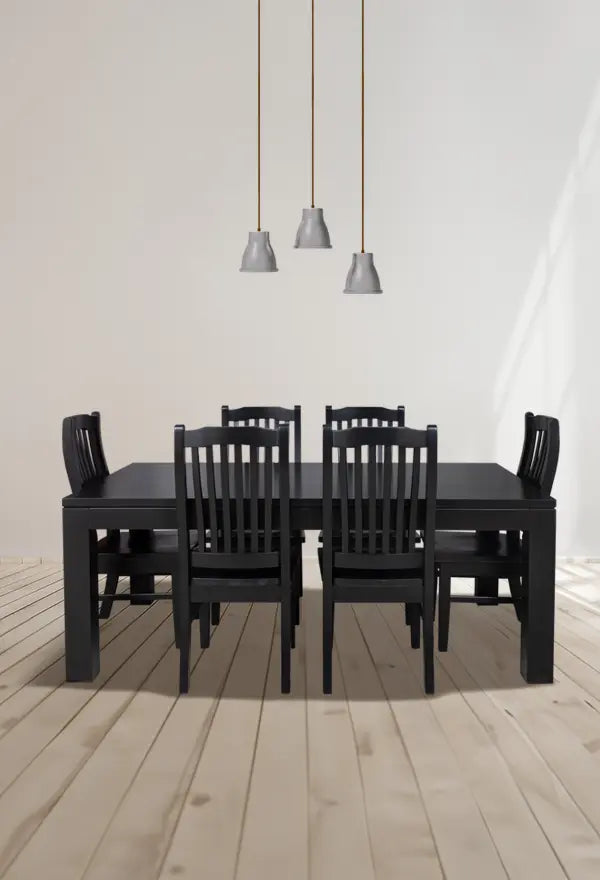 Echo Dining Suite
By
The Lounge Suite Studio
Product USP
Complete Dining Set: The Echo Dining Suite includes a spacious kitchen dining table and your choice of four or six matching dining chairs, each adorned with graceful carvings for added style and support.
Sturdy Construction: Crafted from robust and durable pine wood, this dining set is built to withstand the test of time, ensuring long-lasting use without the worry of easily breaking or wearing out.
Timeless Elegance: Whether you're hosting casual breakfasts or elegant dinner parties, the Echo Dining Suite offers timeless style and versatility, making it a perfect choice for your dining room.
Warranty
By Manufacturer: 12 Months Warranty


Description
Introducing our Echo Dining Suite, a versatile and elegant addition to any traditional dining room. This exquisite five or seven-piece set is expertly crafted from high-quality New Zealand pine wood, boasting a neutral finish that effortlessly complements any decor.