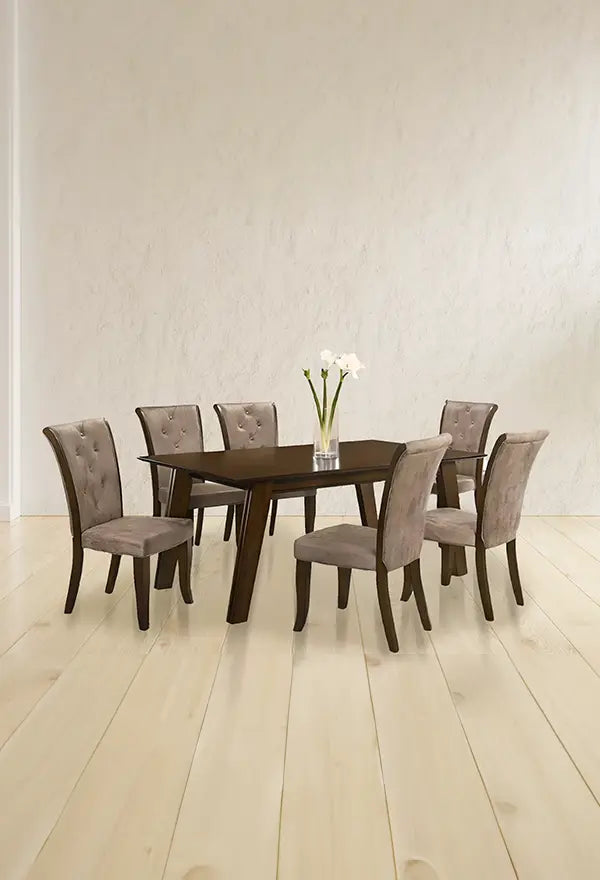 Marlon Dining Suite
By
The Lounge Suite Studio
Product USP
High-Quality Construction: Crafted from solid rubberwood, the Marlon Dining Suite boasts exceptional durability and longevity, ensuring it stands the test of time.
Comfortable Seating: The cushioned chairs offer both style and comfort, making them the perfect choice for any occasion, whether it's a casual family dinner or a formal gathering.
Elegant Design: The Marlon Dining Suite's elegant and sophisticated design adds a touch of refinement to your space, impressing guests and creating a welcoming atmosphere.
Warranty
By Manufacturer: 12 Months Warranty


Description
Elevate your living or dining room with the timeless and classic Marlon Dining Suite, a 7-piece ensemble designed to seamlessly blend style and comfort. This collection features cushioned chairs that not only provide a comfortable seating experience but also enhance the overall aesthetic.