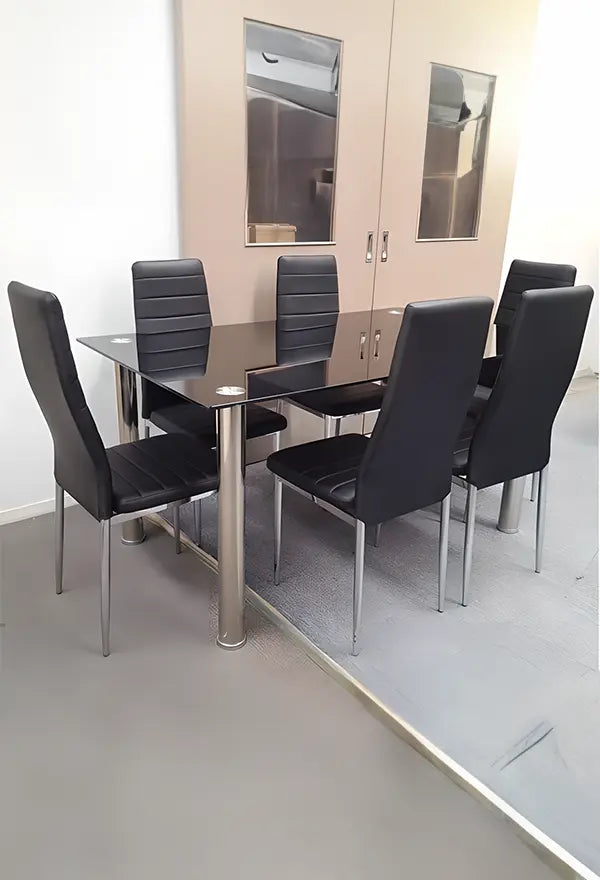 Melody Dining Suite
By
The Lounge Suite Studio
Product USP
Sleek and Elegant: The glass table and stylish chairs combine to create a sleek and elegant dining set that adds a touch of sophistication to your space.
Comfortable Dining: The padded chairs not only look great but also provide exceptional comfort, making them ideal for long dinner parties and family gatherings.
Upgrade Your Dining Experience: With the Melody Dining Suite, you can transform your dining area into a stylish and comfortable space, perfect for enjoying meals and creating cherished memories.
Warranty
By Manufacturer: 12 Months Warranty

Description
Elevate your dining space with the Melody Dining Suite, a harmonious blend of sleek style and comfortable design. This suite features a glass table paired with padded chairs, creating an elegant and inviting atmosphere that is sure to leave a lasting impression.