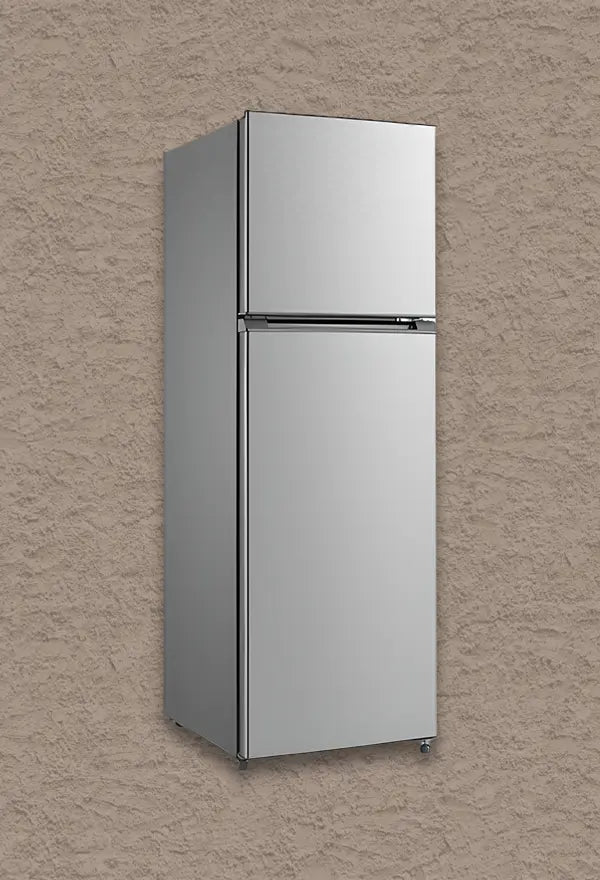 Midea 268L Top Mount Fridge Freezer
By
The Lounge Suite Studio
Product USP
Electronic control
Dairy compartment
Chilling compartment
Crisper with humidity
Adjustable legs
Reversible doors
Recessed handle
LED interior lighting
Dimensions: W X D X H – 545 x 623 x 1657 mm
Capacity : 268L Gross/ 256L net, Fridge : Bottom, 201L Freezer : Top, 67L , Freezer door rack for extra storage
Description
This Midea fridge freezer is a compact and practical solution for small families and households. It has everything you need, a 67L top freezer with door rack for extra storage and 201L bottom fridge capacity.
It is equipped with Midea Total Frost Free system that provides a constant temperature in every corner of the refrigerator. This system ensures freshness, aroma, and nutrients for all the food stored within it. Its minimalist design and stainless steel finish will provide a design touch to your kitchen!
Also super-efficient this side-by-side fridge freezer is a must for any household.