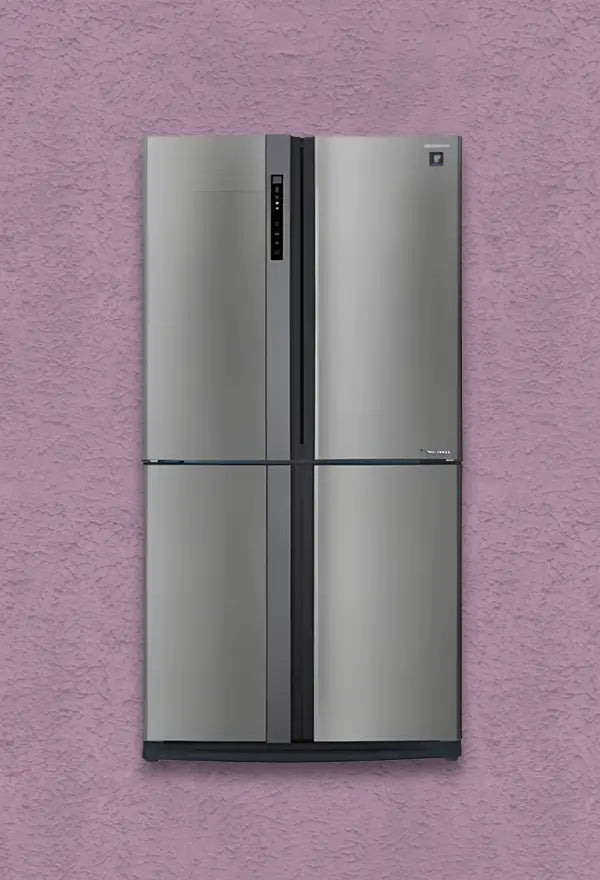 Sharp French Door 624L Fridge Freezer
By
The Lounge Suite Studio
Product USP
J-Tech Inverter – Faster consistent cooling, energy saving, greater compressor durability.
Deodoriser – AG CU Nano Deodoriser.
Hybrid Cooling – Prevents dryness, excessive or uneven cooling.
LED Lighting – Brilliant white full-rear lighting.
Description
The stylish, high gloss steel, 624 litre, four-door French Door fridge freezer provides the ultimate in freshness and convenience to your home.
Ultra-modern and packed with extra features such as Sharp's Plasmacluster (PCI) technology to keep food fresher for longer, J-Tech Inverter for improved energy efficiency and the AG CU deodoriser to keep your fridge smelling fresh at all times.