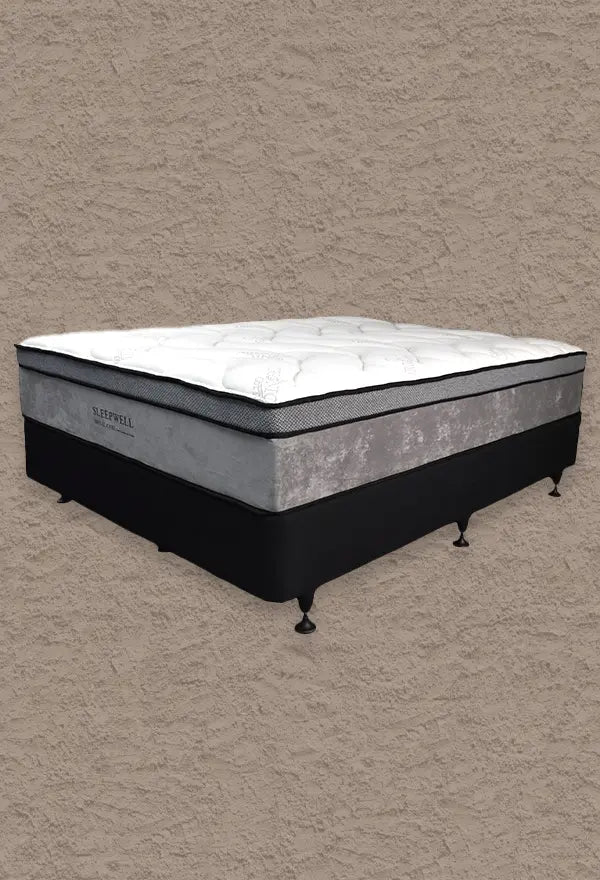 Sleepwell Spinal Care Mattress & Base
Product USP
5 zone Medium Spring
7 cm firm foam encased for total edge support.
Multiple layers of Dun-lop High Density Foam
Top panel with multiple layers of quilted foam.
Superior NZ Made natural wool to improve breath ability and hypoallergenic
Natural Latex that comes with anti-bacterial and anti fungal properties.
High Quality breathable Fabric.
Weight: 120 kg
Dimensions: 203 × 166 cm
Comfort Level: Medium Firm
Material: 5-zone Pocket Spring, Latex
Warranty
10 Years Quality you can trust… guarantee it!
Description
Sleepwell Spinal Care mattress and base is created around the unique Pro Pocket Spring – with multiple layers of premium foam infused with natural latex and is 360-degree foam encased design to adjust to any individual.
Initially soft, the double 'spring within a spring' gets firmer when more pressure is applied, delivering extra support when and where you need it ensuring accurate support throughout the life of the mattress.